I'm so excited to be teaming up with Fern and Michelle for their Throwback Thursday Trio Freebie. A year ago they began their Dynamic Duo monthly giveaways and have recently started inviting a guest blogger each week to join in on the fun -- so here I am, their guest blogger for the week (yipeeee). Today my Create-A-Book About Spring product is FREE. With this product, your students will create a nonfiction text about various aspects of Spring. I hope your kiddos have fun and learn lots. And don't forget to follow our blogs for upcoming freebies!
Click
HERE
to download the freebie.
Just a reminder: You will not be able to leave feedback after we change it back to a paid product.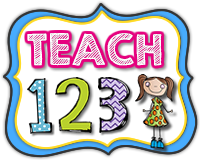 Thanks for stopping by. I hope you loaded up on some great freebies and have decided to follow my blog or TpT store.